Introducing Dr. Clive Dennis
My Chiropractic Journey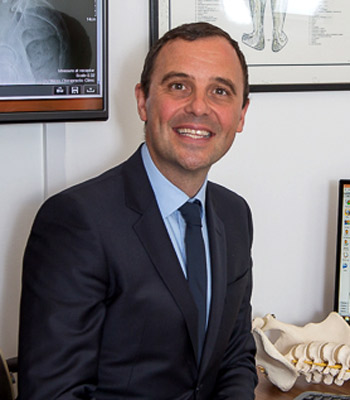 In 1990 I was accepted into the Anglo-European College of Chiropractic (AECC) to begin the 5 years study that it entails to be a chiropractor. The college is based in England, and at the time was the only Chiropractic college in Europe. Upon graduation, I was their youngest ever student to qualify as a Doctor of Chiropractic.
I enjoyed every aspect of the training, especially the Radiology, Pediatrics and extensive clinical experience that came with it. I enjoyed college, made life long friends, and return there on a regular basis for Continual Professional Development (CPD) as required for admission to the Chiropractic Association of Ireland membership. Since graduation, I have remained consistently busy providing care to all of my patients, new and old. I believe the success of the practice rests in being upfront, reasonable and realistic with patients and their expectations. It's not Lourdes, but occasionally we have miracles!! Patients who have long-standing problems with their spine will be treated with respect and empathy. Realistic goals will be set for each condition. Very often it is a case of improving the situation, then maintaining that improvement.
Personally
I am married to Siobhan, a dental nurse, who I met through the clinic. Our twins Ronan and Saidbh were born in 2011. Since their birth most of my interests involve them, however, I do support the Irish rugby team and enjoy meeting up with friends from overseas for annual get togethers. I enjoy running and hiking and the outdoors as much as possible.
See what to expect from Naas Chiropractic when you get here
---
Naas Chiropractic Clinic
Phone: (045) 876355
Providing excellent chiropractic care to Kildare, across Leinster and beyond